Purdue Northwest University's 13th Annual Early Childhood Conference will be held on Saturday, April 27,  at DSAC Grand Hall at the Westville campus.
PNW's Center for Early Learning 13th Annual Childhood Conference is open to all students, professionals, and anyone interested in Early childhood education and development.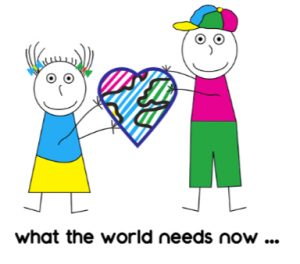 This year's theme is focused on what the world needs now…
Dr. Anthony McCrovitz (executive director for Globe Star, llc and Quality of Life Institute, Inc.,) will present at 9:40 am and 2:10 pm on:
Relate-ability: How a framework of Gentle Teaching is used for creating a relatable environment for one's learning and social-emotional growth  
He will share the invitational framework of Gentle Teaching and illustrate how application of Gentle Teaching principles guide parents and professionals in the effective use of "our tools" (hands, eyes, words, presence). Learn how a framework is used to construct and shape social-emotional fabric for learning processes, and how to build mentoring relationships that cultivate relatable environments for one's learning and growth.