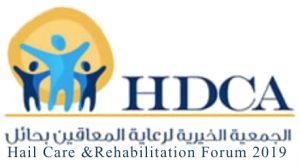 During the week of April 15th, Dr. Anthony (Tony) M. McCrovitz of Globe Star (a quality of life services agency) and Quality of Life Institute, Inc., was invited to speak at a Rehabilitation Forum in Saudi Arabia, on Introduction to Gentle Teaching for persons with disabilities.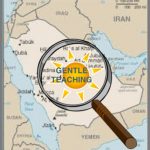 After two days of training and forum presentations in Hail, a region that serves approximately four thousand individuals with disabilities, Dr. McCrovitz traveled with colleagues to Riyadh, the country's capital city, to present "Introduction to Gentle Teaching for Persons with Disabilities" at the autism center.  Other presenters included Dr. Maria José Cid Rodriguez from Amposta, Spain, Ms. Hanne Holmar and Mr. Maurits Eijgendaal from Denmark, and Mr. Ad Verhuel from The Netherlands, all of whom have either traveled to Chesterton, Indiana (home of Globe Star and Quality of Life Institute), to do training work with Dr. McCrovitz for our communities in Indiana, or who have participated in a free series of online instructional webinars, organized by Dr. McCrovitz, in support of worldwide training for those interested in learning how to practice a philosophy of Gentle Teaching and learn applications for practical, quality of life outcomes, that include approaches for working within multi-sensory environments.
Dr. McCrovitz, who also teaches a Lifespan Developmental Psychology class and two Intro Psychology classes at St. Mary's College in South Bend, did not need to find a substitute for the week he was out of the country. Instead, with the support of his department, he was able to organize a unique cultural and learning opportunity for his students via video-conferencing, introducing seven of his colleagues as guest speakers, who each took some time to talk with the students about their experiences and areas of expertise in working with people with disabilities.
If you'd like to learn more about this venture, the following link will let you view a press release story of this successful collaboration:
Local quality of life services agency director, Dr. Anthony M. McCrovitz, invited as keynote speaker for Rehabilitation Forum in Saudi Arabia