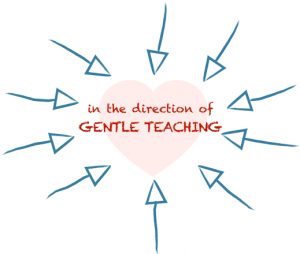 Registration is open for our annual Gentle Teaching workshop days at the SHARE Foundation, May 21, 22, 23. This is a 3-day learning event, held at the St. Timothy Center on the grounds of the SHARE Foundation in LaPorte, Indiana. This event is produced by the Quality of Life Institute, in collaboration with the SHARE Foundation and the agency of Globe Star.
We will be welcoming back Dr. Anthony M. McCrovitz, director of Quality of Life Institute, executive director and co-founder of Globe Star, president of Indiana Professional Counseling Foundation (IPCF) and former president of Indiana Counseling Association (ICA), and Maurits Eijgendaal from the Netherlands (former president of the Gentle Teaching International organization, current president of the International Snoezelen-MSE (Multi-Sensory Environments) Association (ISNA-MSE.org), and a leader and manager of social organizations for more than 35 years.
A foundational understanding of Gentle Teaching will be presented, in its philosophy, practical planning for interactions, and essential applications for mentoring a spirit of gentleness.
In the direction of Gentle Teaching, relationship-building centers each step with four pillars: safe, loved, loving, engaged. This is at the heart of a Gentle Teaching practice.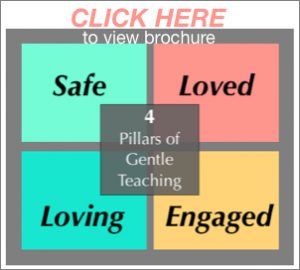 "Change for the better (quality of life) can occur when one can access their right to self-determination. Mentoring a spirit of gentleness implements learning processes that engage exploration, discovery, and the emergence of one's unique voice and narrative.

When this is recognized and supported, one is given responsibility for their own life, with the invitation to grow and move beyond limitations." ~Dr. Anthony M. McCrovitz