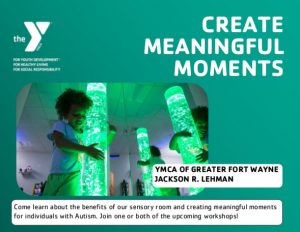 when: 6:00 – 7:30 pm on Tuesday, April 24
where: Conference Room at Jackson R. Lehman YMCA of Greater Fort Wayne, 5680 YCA Park Drive West, Fort Wayne, Indiana.
who: presented by Dr. Anthony (Tony) M. McCrovitz, LMHC, BCPC, IMH-E® (II), DAPA
Register HERE to reserve your free spot today! This high value training is open to the Greater Fort Wayne communities as a public service for increased awareness and support of autism.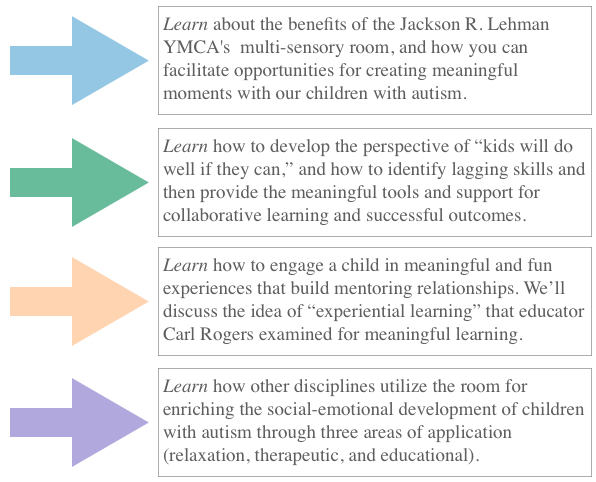 QUESTIONS?

 Contact Kyle Brunn

at Jackson R. Lehman Family YMCA