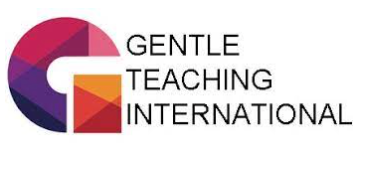 The 2022 Gentle Teaching International (GTI) conference was held this week in Ann Arbor, Michigan, hosted by the MORC agency. This conference is the premiere gathering of people from around the world committed to providing positive and proactive supports . This conference presents a unique opportunity to learn about the research, best practices, case studies and lessons learned on creating and sustaining a culture of  support for vulnerable populations in varied environments.
Quality of Life Institute, Inc. had the privilege of participating as a sponsor for the event, and The Institute's executive director, Anthony M. McCrovitz, Ph.D., gave a presentation on navigating the heart through moments of crisis, illustrating practical tools for increasing competence in caregiving, using some therapeutic, relationship-building applications that he shared, like teaching one about emotions, by noticing, naming, taming, and befriending them.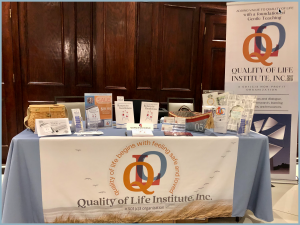 Crewmembers from the Globe Star agency joined Dr. McCrovitz in attending the conference and organizing an informational table about the Institute, and for book giveaways and signings (McCroviz, A. (2021) A Return to Gentleness, Journeying with Gentle Teaching, Outskirts Press) and sales at a special conference price.
Globe Star Crewmembers pictured below are Social Worker Assistant, Keeli Friedersdorf (left) and Quality of Work Life Mentor, Vanessa Willis (right).