"Foundations and Strategies for Multi-Sensory Environments" was the theme for this year's MSE Spring Training, held last month in Pittsburgh, Pennsylvania.
Many thanks to the presenters, sponsors, and all of the participants who attended and helped to make this learning event a success!
Sensory spaces for innovative learning, purposeful exploration, and recreation are beneficial and resourceful for individuals with varying abilities, especially children with sensory and self-regulatory needs.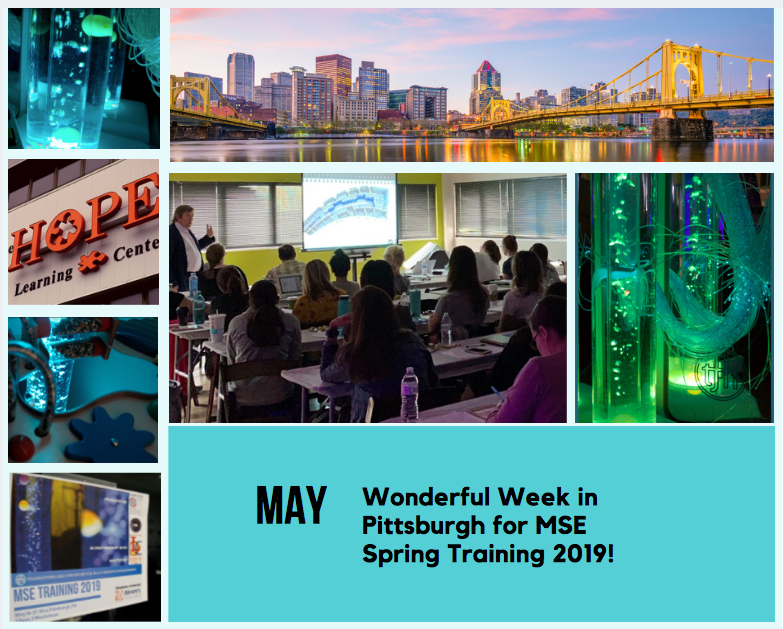 Presenters included Maurits Eijgendaal, President of International Snoezelen-MSE Association (ISNA- MSE), Ad Verheul, co-founder of Snoezelen, senior Snoezelen advisor at Hartenberg Centre in the Netherlands; Anthony M. McCrovitz, Executive Director, Quality of Life Institute, Inc., International Board Member of ISNA-MSE, President, Indiana Professional Counseling Association (IPCF).
Would you like to be occasionally notified of learning opportunities? Subscribe HERE at the bottom of our HOME page for updates!