What is Snooezelen-MSE? Reimagining & Facilitating Multi-Sensory Environments
3 Days of Workshops  – 
8 CEU credits or PGP points available per day
at the Jackson R. Lehman Family YMCA of Greater Fort Wayne
LOCATED at: 5680 YMCA Park Drive West, Fort Wayne, Indiana 46835
PRODUCED BY The Quality of Life Institute, Inc.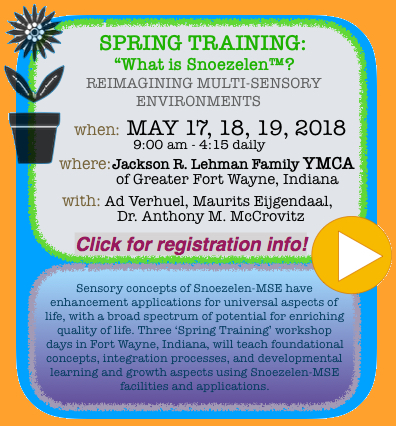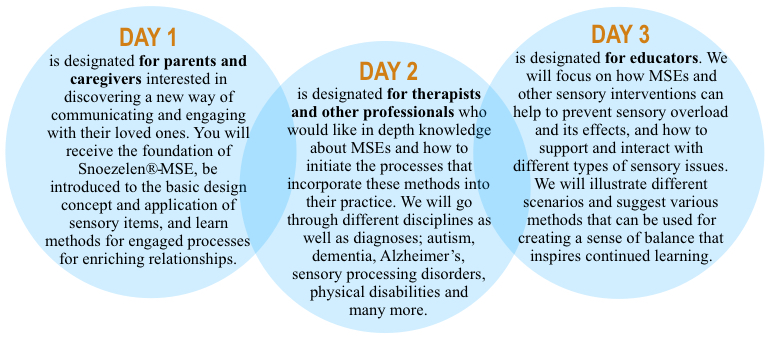 Pre-Registration and payment is required (8 CEU's or PGP points per day)

($89/one day; $159/ two days; $229/three days). 

Each day includes, snacks, coffee/tea/water, plus optional, $10 box lunch (or visit the eateries of Fort Wayne). 

For those wanting to fulfill continuing education requirements, 8 CEU credits or PGP points are available for each workshop day, and will be issued through Fort Wayne's Education Department at the University of Saint Francis.

Certificates of Attendance will be issued by the International Snoezelen-MSE Association (ISNA-MSE) and the American Association of Multi-Sensory Environments (AAMSE).